Aikido of Arlington
The Great Path is really No Path.
~

Art of Peace

, Morihei Ueshiba
translated by John Stevens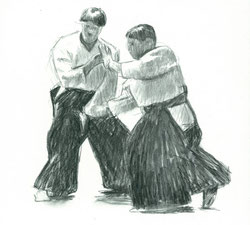 Please bring a mask to class.

Observers are always welcome (no fee) any time we have class (TUE & THU 7-8:30 PM & SAT 9-10:30 AM). We look forward to answering your questions about aikido and training.